Thanks for checking out our Staff Page.  We love our staff and you will too.  The are excellent, courteous, and friendly.
Peitsa Hirvonen
Peitsa

has that old-world focus on quality and a very new world attitude toward conservation and green electrical.
He started SESCO Electrical in 1992 to bring his vision of green electrical to the bay area when very few others were thinking "Green".  He is a certified Green Consultant.
Peitsa quote, "I like that challenge [of being an electrician], the built-in demand of 'no mistakes'.  It's also dealing with energy in a very direct way, and helping people use it and conserve it."
Regina Gilligan

Regina is the glue that holds SESCO electrical together.  She works with clients, listening carefully and making sure they get what they need.
Regina's avocation is art, especially sculpture and painting.  How do these two worlds combine?  In Regina's words – she likes doing "work that brings people together, work that considers the environment."
hugo lopez
Hugo is a masterful electrician, a problem solver and one of the hardest working people I know. He's been with SESCO for almost as long as SESCO has been. He continues to get accolades from our clients. He's quiet and focused just the kind of qualities you want from someone wiring your home.
Ezra benjamin                   
Ezra began with us as an Electrical Apprentice in 1999 and spent the next few years learning his trade with us before heading out across the globe, traveling across Europe and Asia working in Russia and China. About 5 years ago he came back to SESCO as a Journeyman Electrician. He's a knowledgeable electrician and a kind and good natured man.
Joe Delgado
Joe is our Electrical Apprentice. He's been working with us since 2016 and is a smart and capable person. He's been a great help to Hugo and Ezra and Peitsa in the field. We're glad to have him. In addition to his electrical skills, he is an accomplished musician.
Virginia gonzalez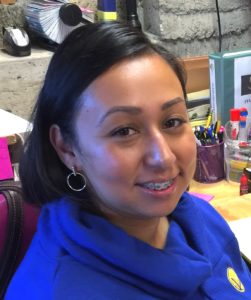 Virginia is our capable Office Manager. She is always cheerful and works hard to keep our clients and our staff happy. Her problem solving abilities shine in the scheduling of multiple jobs that require coordination between Utilities, local Building Departments and clients schedules and the discoveries on unforseen electrical problems when walls are open.